Welcome to Sadie Lady the Official Website for young Model & Actress Sadhana Joule Som. Here you'll find the latest news, updates & images on this talented little girl. You can view some of her work in the Gallery. If you have any question's feel free to Email the Webmaster.


NEWS & UPDATES
Spring is such a fun season, from the warm weather and flowers blooming, to kids being outside laughing and having fun. Shopping is also a fun activity during the spring as new clothes for the season are ready for purchase, and...hopefully everyone has checked their Kmart flyer for this week to see all the great deals!! If you haven't...make sure you do as you will spot Sadie in this week's advertisement
Sadie can be seen in the kids clothing section of the flyer and...the company loved her image so much that they have also used it for the electronics section, woo hoo!!! Sadie's picture is being used for cameras, scanners, photo frames and more!!! The image is so sweet
and just screams spring! Don't you just want to run outside and play with those windmill toys like when you were a kid? Make sure to stop by the gallery and take a look.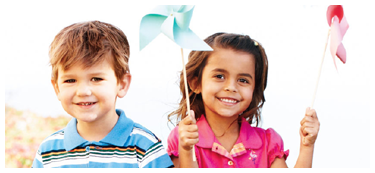 Posted by: Lisa | comments 0
| | |
| --- | --- |
| 28 Apr 2011 | Pottery Barn Kids!!! |
Today we have a really fun Zack update for everyone!! Zack shot for the Pottery Barn Kids summer campaign a little while back, and had a very fun time at the beach!! With some great friends, a wonderful crew, and some gorgeous weather...the shoot couldn't have been more perfect! Zack and his friends got to have a beach camp out using all kinds of Pottery Barn Kids' wonderful new products, and even got to take some fun shots with the lanterns on their heads!!
Zack had an absolute blast and today we have some behind the scenes photos to share with everyone. Zack totally rocked this shoot, way to go Zack!!!


Posted by: Lisa | comments 0
| | |
| --- | --- |
| 22 Apr 2011 | LA Science Center, MGA, & Target!!! |
Sadie is on such a roll right now with bookings and we couldn't be more excited!!
Recently, Sadie took a trip over to the LA Science Center where she worked with a pretend family to shoot a "Day at the Museum" campaign all about the center and the activities to do there!! She had an absolute blast getting to see all the exhibits throughout the shoot! Sadie also loved working with her "brothers" and "parents", so much so that she wanted to have them over for a sleepover
The images for this campaign are going to be seen online and in brochures, as well as in museum advertising, so exciting!! To ease the wait a little as we know everyone is just as excited as we are to see this campaign released...we have some new behind the scenes images of Sadie on set with her pretend family as they tour the various exhibits!! Thank-you so much to Tracie Spence for an amazing fun filled day!!
If you happen to stop by your local Walmart, Toys R Us or another store where Little Tikes instruments are sold...make sure to check out the Pop Tunes Keyboard and Guitar boxes as you will then get a chance to see Miss Sadie!! She is gracing the side of the keyboard and guitar boxes, as well as the very front of the box for the guitar, way to go Sadie!!! Its always super fun to get to see her work in-store and we hope many of you will get the chance to go and check the boxes out.


Yesterday Sadie shot a new campaign for the amazing company we like to call...Target!! Sadie will be seen this fall in advertisements for their shoe department, how cool is that! She had a super fun time working with the amazing Dani Brubaker and two friends on set. The images are going to be so adorable when they come out
We'd also like to take this time to give a BIG shout out to all the fans, all of you who come by to see what Sadie is up to and support her as she does what she loves. Thanks to you, the site has now surpassed 60,000 hits, and we are so thankful. Thank-you Sadie fans!!
Posted by: Lisa | comments 0
| | |
| --- | --- |
| 27 Mar 2011 | Purina, Target, Garnet Hill & More!!! |
Sadie has been such a busy lil bee these past few weeks!!! We have some very BIG Sadie news which we are so excited about and know you will be too! Sadie recently shot for one of the biggest brands in pet food...Purina! An image of her playing with a kitten will soon be seen on the package for their kitten dry food all over the nation! How amazing is that!! Miss Sadie was all set and rearing to go for the occasion, wearing her kitty cat pajamas to the morning shoot. She did it for the kitties there, so cute!! Sadie had lots of fun shooting on location at a very very nice huge house, and we'd like to thank Dana Tynan and crew for such a fun filled time! Of course...we also need to thank the kitty cats for coming and having some fun!!




On St. Patrick's Day, Sadie and Zack got to have a fun trip down to the beach all dressed in green!! They got to have a fun time with some friends for a Target shoot!! Woo hoo!!
Both had a great time behind the scenes too!! We have some really fun pictures from the beach, and what yummy lollipops the kids got to have! It was a fantastic two day shoot, a day in Malibu, another day at the beach...can't beat that! It was also great getting to see the production team from the Purina shoot again!!



Sadie's Garnet Hill shoot continues to be featured in the company's toddler girl section of their website. How great is that!! Today we are happy to say that an HQ image from the shoot can now be found in the gallery. Such a cute image of Sadie on the beach!!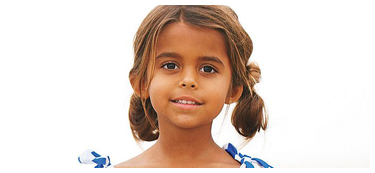 We are happy to announce that the Sadie Lady Fan Video section is now open!! If you head on over to the Fan Fun section, you can go to the fan videos area, read the rules and then...go and watch some of the amazing creations Sadie fans have made! We'd like to thank everyone who donated their videos to us for the section, you guys rock!! If anyone else would like to send in videos, please make sure to follow the guidelines that are outlined on the rules page. What are you waiting for...head on over and have some fun!!!
Posted by: Lisa | comments 0
| | |
| --- | --- |
| 27 Feb 2011 | MGA, Garnet Hill & More!! |
Some very exciting items today at Sadie Lady! First off, the spring weather is closely approaching, almost time to shed those winter coats, hats and gloves, woo hoo! This also means more and more companies are releasing their spring campaigns and products, and one of them to recently do so is MGA! The company, in its Little Tikes division, has begun releasing many new toys for kids of all ages to enjoy, and along with those is new print images! They feature some absolutely adorable kids playing with the new toys, and of course that means that Sadie's new images are out!! Sadie can be seen playing with two of the newest additions to the Pop Tunes line, the Pop Tunes Trumpet and the Pop Tunes Keyboard! Sadie looks like she's having a lot of fun playing with that trumpet and her keyboard picture is so cute!!! Don't forget to keep an eye out for Sadie in stores on the boxes for these products
The spring/summer collection for Garnet Hill is also now out, and images from Sadie's shoot have begun to surface!!! Sadie can be seen both in the catalog and online, and her image is even heading the toddler girls section of the site! Fantastic!! Such cute pictures of her and a new friend having a fun time at the beach, can't get better than that!!


We also have some booking news to share today!! Sadie recently shot for Target and their kids summer catalog, even better...its for the front cover!!! How exciting!!! She had an absolutely wonderful time on the shoot and even got to shoot with a larger than life sand castle! Very fun day!!! Tomorrow Sadie will also be shooting for a new K-Mart campaign, and she is very excited!! Have fun tomorrow Sadie!!Congratulations are in order for Zack who has joined Nathan and Sadie in Child Model Magazine's 50 Most Beautiful Models!! Way to go Zack!! He is now entering the finals and will also be featured in the magazine's 50 Most Beautiful Models issue. Congratulations Zack!!! The winning image taken by the talented Colette Cugno can be seen below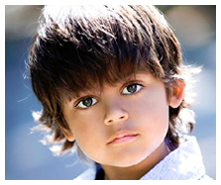 Our fan video section is closer to launching and now, we need your help! If you click the "playtime" tab up top you will be directed to our new "Fan Fun" section which features some the amazing fan art you do, and soon videos too! We are now looking for fans to send us their videos so that we can add them to the section when it opens, how exciting!! Make sure to go to the videos are to read the rules on submitting, they're pretty straight forward and fair. We may soon lower the time requirement as we go, but for now please make sure to send us videos at least one minute in length...and just remember that we do appreciate every single fan video made, we really love them!!
Posted by: Lisa | comments 0